Find Well Reviewed Substance Abuse Programs for Teens in California
Residential substance abuse programs for adolescents have an enormous responsibility. Parents entrust the well being of their teens to these programs for several months with the hope that they will recover. The life of a teen is no small matter. For this reason, it is important for parents to choose a program that is trustworthy and has a good reputation. Visions Teen is just that.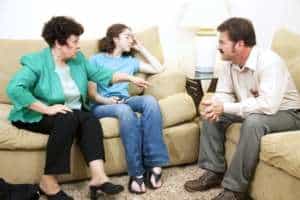 For more than a decade, Visions has been pouring into the lives of troubled teens by providing a nurturing environment designed to facilitate emotional growth and lasting recovery. Since its founding, it has garnered a reputation for having an innovative  program that produces results. Recovery.org, a well-established resource for finding quality substance abuse programs, rates Visions with 4.25 of 5.0 stars.
Visions' rating on Recovery.org is well deserved. Visions has earned these high ratings and good reviews particularly for its emphasis on family and community involvement in a young person's recovery process. Its philosophy is that family involvement in the therapeutic process produces the best outcomes. As such, five hours of family-focused therapy are integrated into the program (including multi-family group, individual family sessions, family education, and family passes). The family-centered approach of the program has been particularly effective according to parents.
Over the years, countless parents have expressed their gratitude for Visions.  Parents have lauded Visions with such comments as "Visions changes lives," "Visions treats both the kids and the parents," and "I'll never be able to thank the staff at Visions enough." See more testimonials here.
Moreover, the lives of the teens themselves speak volumes of the quality of Visions' programs. Graduates of the program show immense improvement since the day they begin. Following graduation from an active treatment program, a teen is then given the opportunity to be inducted into the Visions Alumni Program.
Many teens happily participate, and some even volunteer at Wednesday Speaking Panels to encourage other teens who are dealing with the same problems they've dealt with. This is a testament to the level of personal growth teens experience through the program.
Undoubtedly, the outcomes of Visions' programs shine in the lives of the parents and teens that they benefit.  If you want your teen to experience recovery like hundreds of other teens that Visions has helped, please click below to schedule your consultation or call us at 866-889-3665.